Installer of professional-grade, WiFi networks for businesses and homes.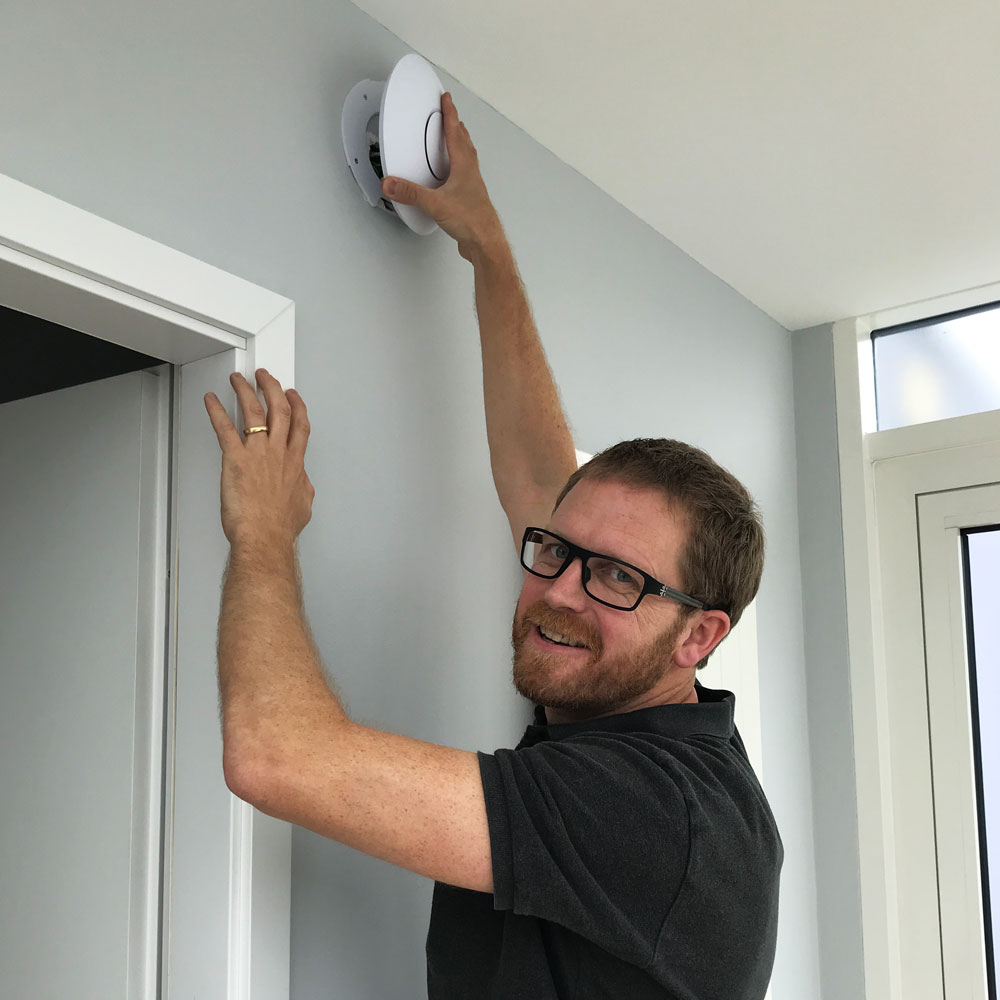 Another access point installed without visible cables.
Our professional systems provide the following benefits over consumer solutions:
Our cabled access points are many times faster and much more reliable than any mesh or powerline solutions
You will only have to connect to one WiFi network.
Reliable and robust WiFi signal that works seamlessly when moving from room-to-room
Separate guest network keeps your valuable digital assets unexposed
Indoor and outdoor Access Points ensure WiFi access across your entire property
Discrete and elegant installation without visible wires and antennas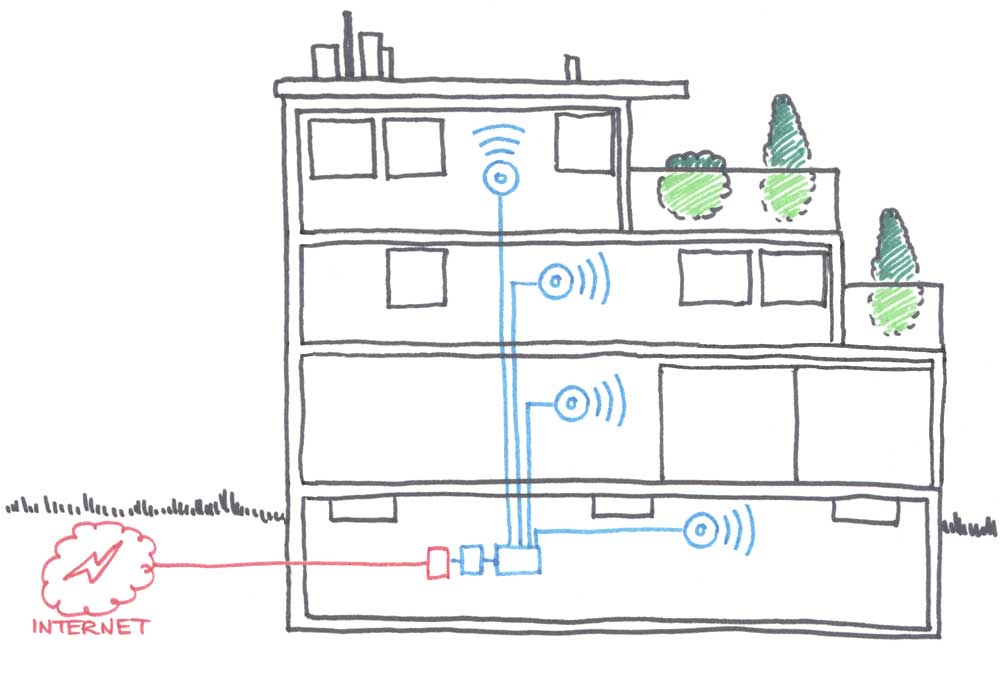 Installation example with 4 access points.
Finally we have WiFi that simply works everywhere in our house.
We had already tried with 5 normal WiFi routers but it never worked reliably, so we decided to up the game with a professional installation from Zuerisee Connect.
WiFi is no longer something we talk about because now it just works.
Chris Öhlund, Managing Director