Öhlund
5 Swisscom TVs and WiFi on 4 floors
The family was complaining about dropped connections to their existing WiFi equipment and that their Swisscom TVs did not work reliably.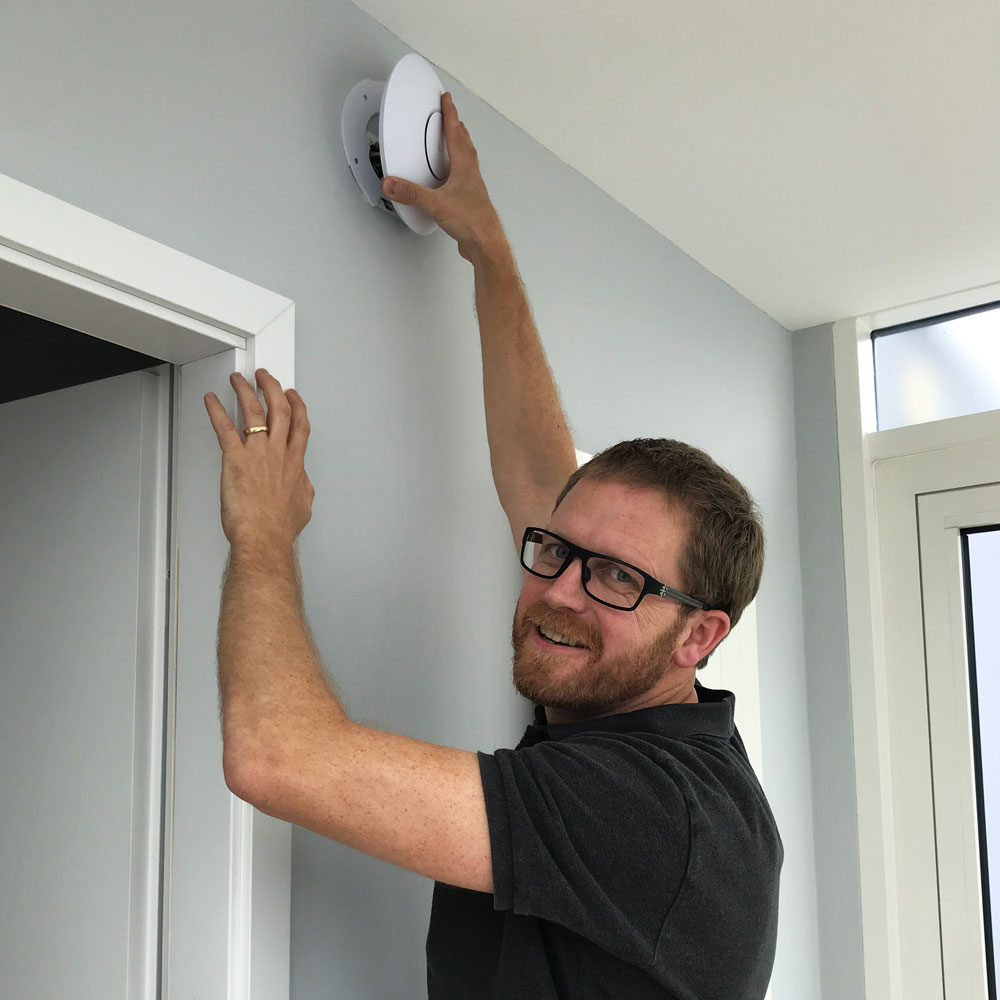 Another access point installed without visible cables.
Zuerisee Connect replaced 5 existing consumer routers with professional access points and used special switches to handle the Swisscom TVs.
Finally we have WiFi that simply works everywhere in our house.
We had already tried with 5 normal WiFi routers but it never worked reliably, so we decided to up the game with a professional installation from Zuerisee Connect.
WiFi is no longer something we talk about because now it just works.
Chris Öhlund, Managing Director
Organizing IoT devices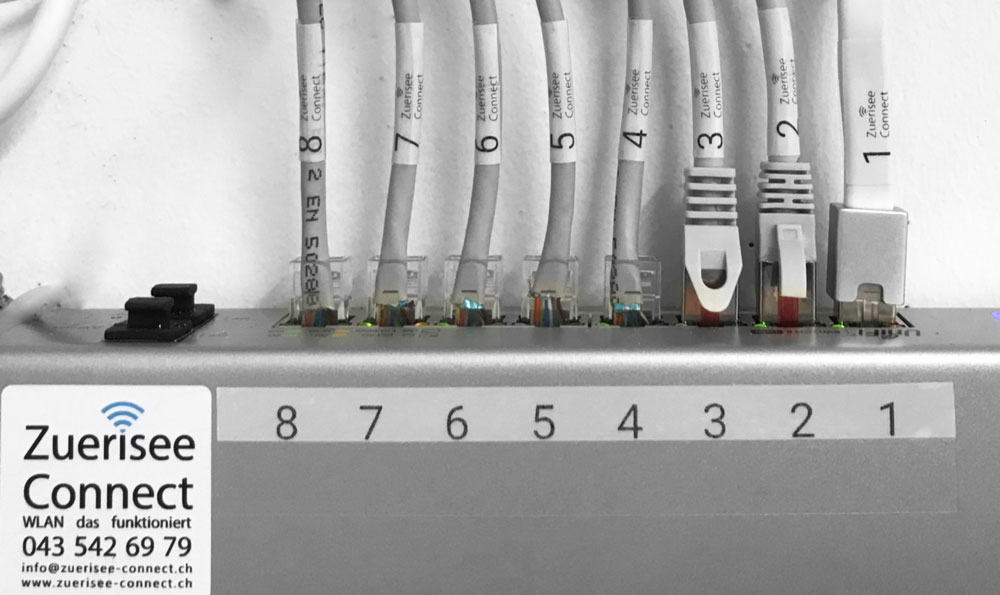 All access points are cabled with power and network from a central point in the basement.
I must admit that I like gadgets and many of them need WiFi.
I really like how Zuerisee Connect helped me to organize all my IoT devices on a separate WiFi name (SSID) so I can change password on my normal WiFi without having to reconfigure all my devices.
Chris Öhlund, Managing Director