WiFi that works
Stable and fast WiFi anywhere in your office, restaurant, hotel, boutique or apartment or house.
We offer professional WiFi for everyone who wants more than can be done with a standard WiFi router.
Our network engineers installs multiple collaborating Access Points, to create one large and stable hotspot in your business or home. No matter how many Access Points is necessary to cover your premises you will experience just one big WiFi area.
Before and after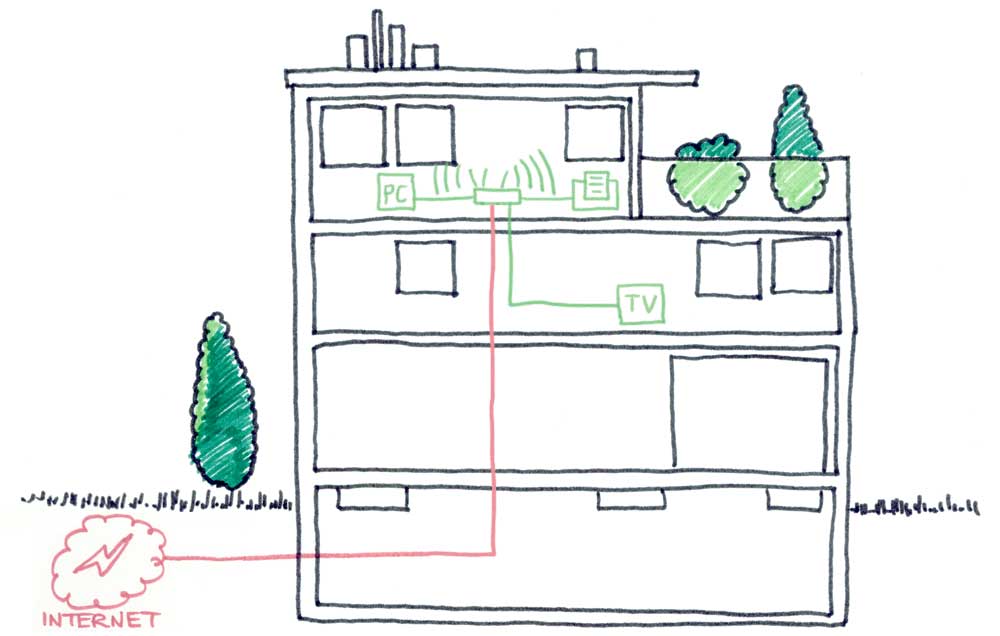 A typical transformation of a simple network in a private home with Swisscom TV. Before the transformation there was only acceptaple coverage on the top floor.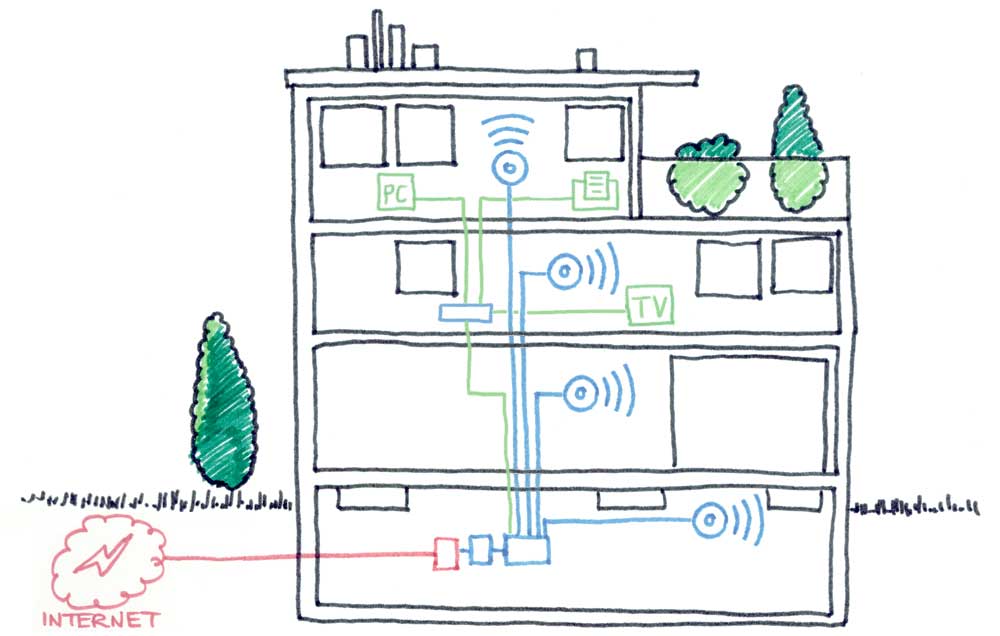 After the installation of the Zuerisee equipment (marked in blue) with 4 access points there is robust, fast and safe WiFi coverage in the entire house.
Installation example: 4 access points, network center, planning, configuration and installation.