Built in Access Points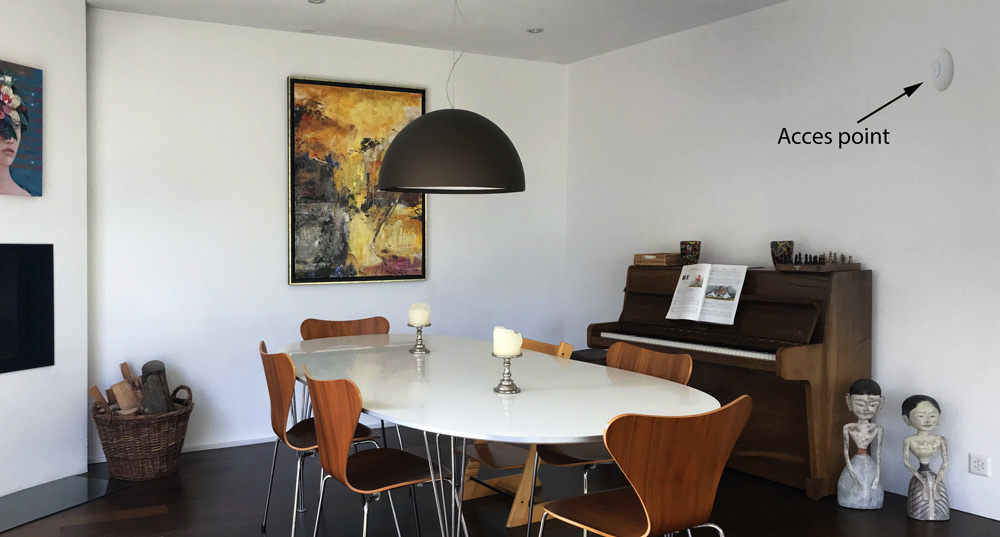 White, wall mounted Access Point with no visible cabling.
Our Access Points are discretely designed and we always go the extra mile to avoid any visible cables in order to not disturb the aesthetics of your house or restaurant etc.
Custom integration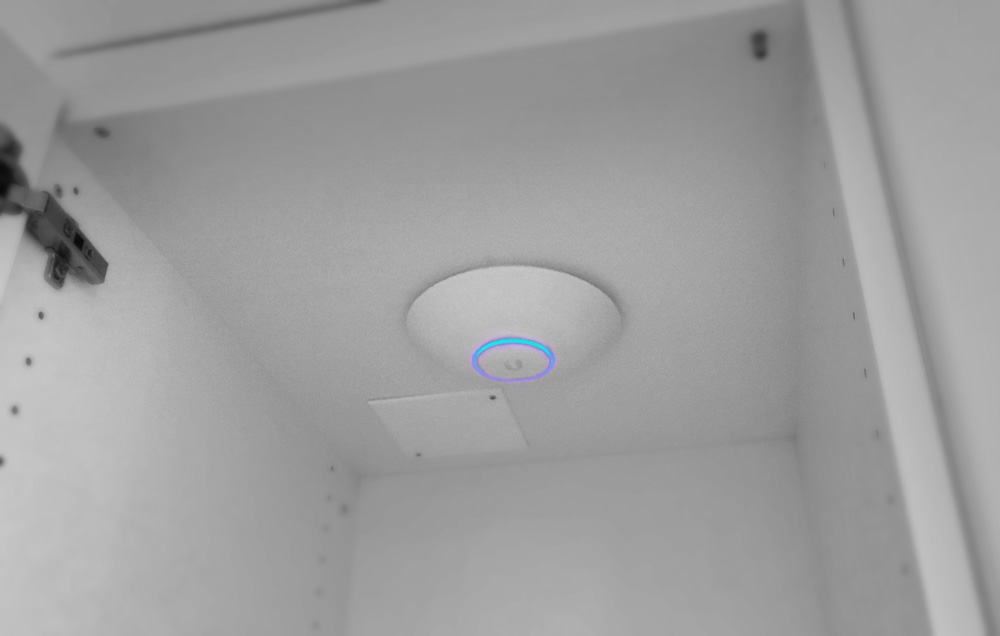 In order to make our installations as discreet as possible we sometimes build Access Points into cabinets or find other creative solutions.
Discrete and professional installation eliminates visible wires and antennas allowing the system to blend into the background.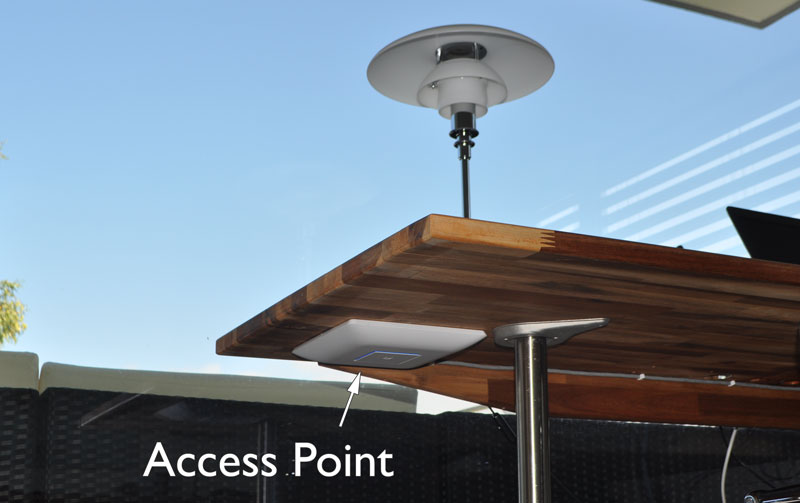 Access point discretely mounted under desk.